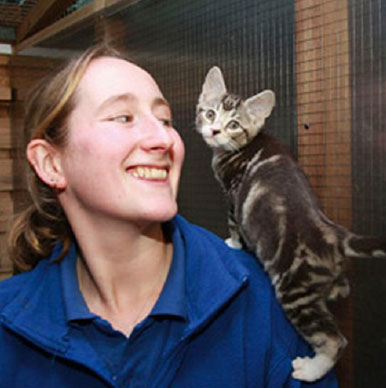 What we do
Our vision is a world where every cat is treated with kindness and an understanding of its needs. It's an ambitious vision. However, we truly believe it can be achieved because of our passion, our professional approach and simply because cats are among the UK's most popular companion pets.
Our Objectives
Cats Protection has simple and clear objectives to help cats:
Homing - Finding good homes for cats in need
Neutering - Supporting and encouraging the neutering of cats
Information - Improving people's understanding of cats and their care.